---
Andi´s Homepage
---
UTE HERBER`S DOLL CREATIONS
the newest generation...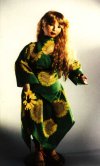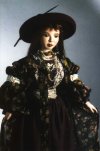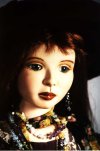 to download the *. jpg with 320x500please click on the small picture (ca. 60kByte! )
The magnificent dolls of Ute Herber are solely modelled and produced
by herself in her own studio.
The materials used are of top qualitiy. The clothing is made from
choice, high quality fabric, mostly silk.
Most of the jewellery is genuine. Hair, eyes, hats and shoes are
ordered and manufactured in Germany.
Since Ute Herber`s dolls only exist in miniature vario series, each
one of them is unique.
Even today, Ute Herber`s doll creations have become highly appreciated
collector`s items, for those who are looking for the unusual.

If you are interested in these or other dolls please contact:
Ute Herber,
Ditzinger Strasse 1,
71254  Ditzingen- Hirschlanden
Phone und TelefaxNr. +49-7156-170459

OR

you can send an Email and I will call you back.












<![if !supportLineBreakNewLine]>
<![endif]>